In Memoriam
Dr. John W. Robbins, 59, of Unicoi, passed away on August 14, 2008, at his residence. Born in Honesdale, PA, he was a son of the late Seamon L. and Edith Mary Smith Robbins.
Dr. Robbins was a member and elder of Reformation Church in Unicoi, Tennessee.
He graduated from Honesdale High School, Grove City College in 1969 and Johns Hopkins University in 1973 where he received his Ph.D in political philosophy.
Dr. Robbins served as a legislative assistant to Congressman Earl Landgrebe of Indiana from 1973-1975; economist for The Heritage Foundation, 1975-1976; legislative assistant to Congressman Ron Paul of Texas, 1976-1977; and editor of Western Islands Publishing Company, 1977-1978. He again served as legislative assistant to Congressman Ron Paul of Texas, 1979-1981; Chief of Staff for Congressman Ron Paul, 1981-1985; economist for the Committee for Monetary Education, 1985-1989; economist for the Institute for Policy Innovation, 1990-1991; editor of The Freeman Magazine, 1992-1994; Professor of Political Philosophy, College of the Southwest, 1994-1996; and President, The Trinity Foundation, which he founded, 1977- present.
In addition to his parents, he was preceded in death by his grandparents.
He is survived by his wife, Linda Kaye Stephens Robbins; three daughters: Juley Lynn and Jason John Grady, Laura Kaye and Thomas William Juodaitis, and Meri Ellen Robbins; sister: Judith Ann Robbins Perkins; two brothers: James Otis Robbins and Paul Lavern Robbins; grandchildren: Zachary John Grady, Connor Benjamin Grady, Anna Katherine Grady, Chase Warner Grady, Grace Mekaylyn Juodaitis and Luke William Juodaitis; nieces and nephews: Jeffrey and Stephen Robbins, Roderick Perkins, Michael Perkins, Marla Bevin, and Jonathan Stephens.
Mark Evans and Paul Elliott officiated at the memorial service. Active pallbearers were James Robbins, Paul Robbins, Jason Grady, Thomas Juodaitis, Bryan Lorch, Michael Perkins, and Jeffrey Robbins.
Memorial donations may be made to The Trinity Foundation, Post Office Box 68, Unicoi, Tennessee 37692.
View and download PDFs of the programs for the memorial service: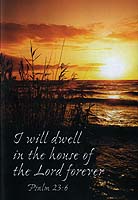 Memorial Service Program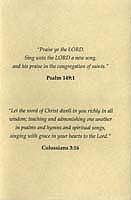 Hymns
Documents will open in a new window.
Get Adobe Acrobat Reader free: